A meaningful career and so much more.
In these uncertain times, a career at Perfect Smile Dental Care offers you the safety, support and stability you need.
---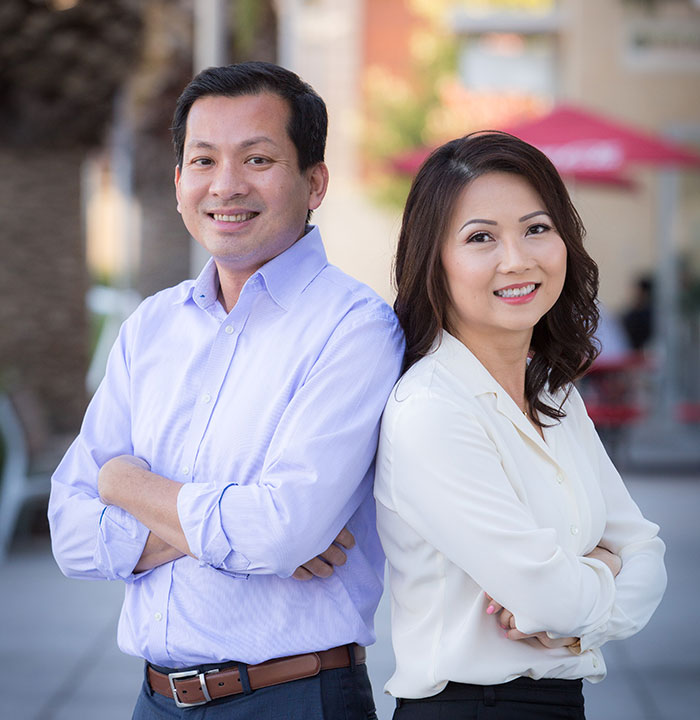 Get to know our story
Dr. Annie Pham's dental career began on a fairly typical trajectory: She graduated from dental school... worked as an Associate doctor for five years... married an equally successful and busy professional (Tim Dang)... founded Perfect Smile Dental Care (Santa Clara, CA) in 2005... and within a year ..
Read More
---
Safety is our top priority
---
We recognize times have changed. Priorities have shifted. Currently, nothing is more important than the health and safety of our patients and staff. With this in mind, we have implemented many additional protocols that go above and beyond the recommended guidelines from OSHA and CDC
Video about patient safety
Testimony video from our team about safety
---
W.E. C.A.R.E Values
---
Words: We say positive and encouraging words to each other
Excellence: We strive for constant and never-ending improvement in all we do
Courage: We take courage and act with integrity, even when we're afraid
Accountability: We take unconditional responsibility in all situations
Respect: We treat out patients and each other the way we like to be treated
Engage: We're engaged and fully present in every interaction
Valentine Team Luncheon- February 28, 2020
Christmas Team Celebration - December 18, 2019
---
Start Your Journey today
---