A Meaningful Career and So Much More
In these uncertain times, a career at Perfect Smile Dental Care offers you the safety, support, and stability you need.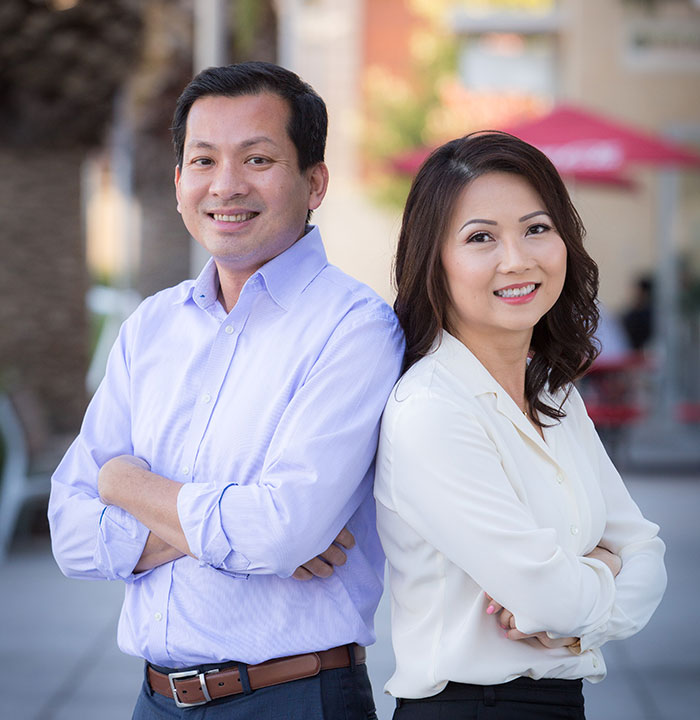 Get to know our story
Dr. Annie Pham's dental career began on a fairly typical trajectory: She graduated from dental school... worked as an Associate doctor for five years... married an equally successful and busy professional (Tim Dang)... founded Perfect Smile Dental Care (Santa Clara, CA) in 2005... and within a year ..
Read More
---
Why Work In Santa Clara & San Jose?
Having trouble watching the video? Watch it here.
'Cause nothing beats that Bay Area vibe with a caring and ambitious team. And also because Perfect Smile is more than just a place to work - it's a place to learn, a place to grow, and a place to excel!
Team-Building Events Galore
Having trouble watching the video? Watch it here.
From Christmas masquerade parties to family picnics, we know how to have fun! We believe that the right team culture is as important as the generous benefits we provide.
Generous Benefits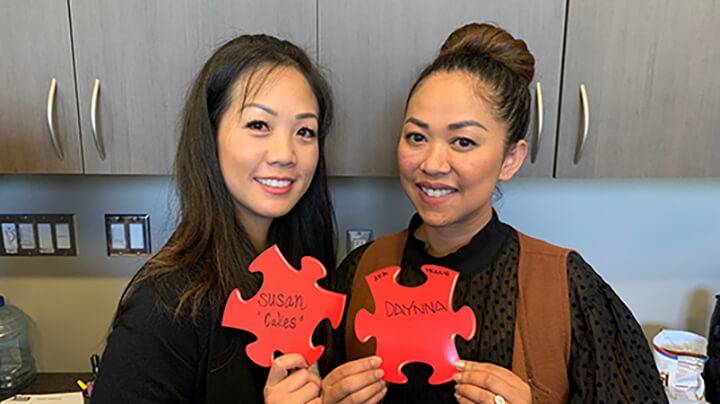 From PTO pay reaching 3.5 weeks to a comprehensive insurance plan to a paid full week off on Christmas - we got you covered! We want to make sure you're happy because a happy team makes happy patients.
Bonafide Caretakers
Having trouble watching the video? Watch it here.
We're extremely selective with who we hire. First and foremost, you need a caring attitude. So, we examine the heart before we hire for the hands. And, as a result, we have a team that's equal-part compassionate and professional.
---
One Team - One Dream
We got you covered.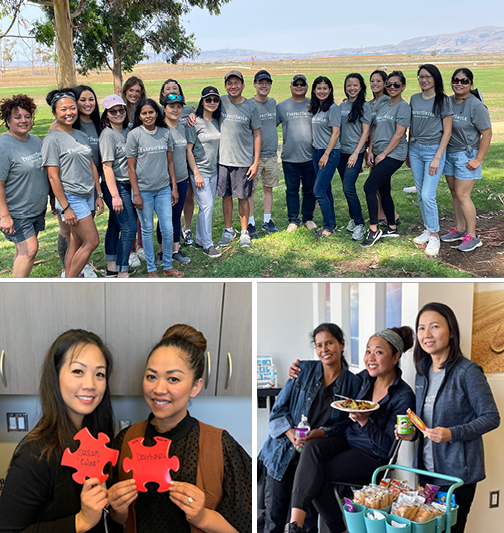 Most workplaces claim to care, but few make good on that promise. That's not how we roll. At Perfect Smile, we make sure that you have everything you need to thrive as a professional and as an individual. Besides offering the most comprehensive benefits package, we encourage a warm and fun environment, with people you can always rely on to lend a helping hand and share a laugh or two.
Up to 3.5 weeks of PTO pay (depends on seniority)
Paid training time
Quarterly appreciation bonus
Holiday pay
Team member referral bonus of up to $6000
Medical insurance
On-going training and development
Dental insurance
401K retirement plan
Pension plan
Paid full week off on Christmas
Apply Today
---
Open Positions at Perfect Smile Dental Care
Click on any open position below to get more information and apply.
The Ideal Candidate Has 5 Qualities:
Stable, calm, and professional, with solid core values.
Pursues excellence and growth.
Gifted with the ability to multitask and, at the same time, pay attention to details.
Excellent customer service attitude.
Can adapt to a fast-paced environment.
---
We Highly Appreciate Your Interest In Joining The Perfect Smile Team
All applications will be kept confidential.
---